Product raw materials
BENEFICIAL PROPERTIES OF HERBS AND AROMATIC PLANTS CONTAINED IN OUR PRODUCTS.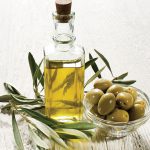 OLIVE OIL – Olive oil is rich in beneficial ingredients, it has the ability to nourish, moisturize, heal and retextures the skin, leaving it soft and smooth. It has excellent penetration capacity and is able to "lock" the natural moisture, thus preventing dry skin. In addition, its antioxidant properties which protect against premature aging are indisputable.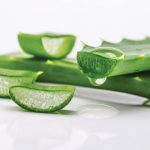 ALOE VERA – Aloe is recommended for all skin types and all ages. From teen skin to mature skin, it has softening, protective, tranquilizing, moisturizing and anti-aging effects. Damaged skin is hydrated and protected, it reduces sebum secretion on oily skin, offers protection to sensitive skin without overloading it.
ARGAN – Known for its powerful restorative and anti-aging action, argan is a secret of beauty for face, body and hair. Its most important action is its anti-aging power, helping the skin maintain its elasticity, firmness and youthful appearance.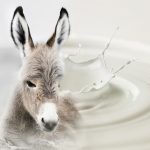 DONKEY MILK – It contains minerals, trace elements and plenty of moisturizing ingredients, proteins, amino acids, phospholipids and fatty acids which impart regenerative, anti-wrinkle, anti-inflammatory and healing properties to it. We can use it in face and neck products as it is proven to help reduce expression wrinkles.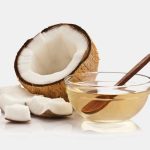 COCONUT – Coconut oil is one of the best beauty ingredients. It is also ideal for skin protection and for improving its health. Meanwhile, it is able to provide large amounts of vitamins, antioxidants and minerals that our skin needs. This has been proven equally good for hair.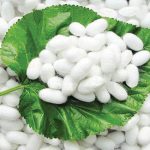 SILK – Silk has the ability to bind natural moisture to skin and hair. This offers deep hydration to hair which therefore are no longer dry and fragile nor tend to have split ends and the skin becomes glowing, soft and firm.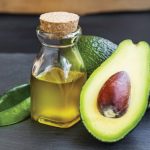 AVOCADO – Rich in vitamins (A, B, C, D, E), oleic acid and omega 3-6, its oil is ideal for those who have dry or irritated skin (due to eczema or psoriasis, etc.) while at the same time it is an excellent anti-aging treatment for all mature skins (excellent for preventing wrinkle formation).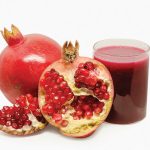 POMEGRANATE – Pomegranate is an excellent moisturizer for the skin and smooths expression wrinkles. It is ideal for both face and body, offering the same benefits and leaving a sensation of a youthful and clean skin. The glow it imparts to the skin is unparalleled, while it helps a lot to prevent and eliminate blotches.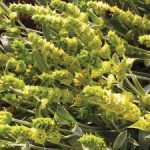 TEA TREE- The antioxidant properties of siderite make it an ideal cosmetic for treating premature aging as it causes cell regeneration; therefore it can also be used to treat and prevent stretch marks.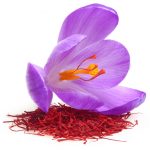 SAFFRON – Saffron has been one of the most important herbs since antiquity. The antioxidant action of saffron is valuable and rare. The use of saffron in cosmetics offers glow and gives skin a golden hue, while it is considered to offer sun protection.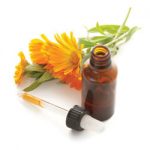 CALENDULA – In addition to its many therapeutic applications, calendula is also one of the herbs that are considered among the best cosmetics of nature, with few competitors. Calendula treats with immediate effects redness and irritation of the skin.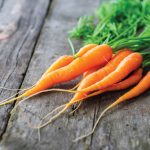 CARROT – Carrots have the reputation of reducing spots and wrinkles while shielding the skin against sun rays. In addition, they are rich in antioxidants which fight free radicals created by environmental pollution, stress and solar radiation that lead to premature aging.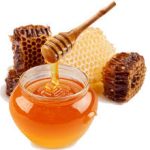 HONEY – Honey has been used for thousands of years as a pharmaceutical elixir, as it is antibacterial, anti-inflammatory, and acts as an excellent wound cleanser. Rich in antioxidants, it has anti-aging properties, opens pores and softens the skin.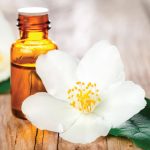 JASMINE – The antioxidant effect of jasmine protects the skin from free radicals and of course premature aging. Ideal for both facial and body care and hair, jasmine is suitable for all skin and hair types.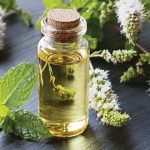 MINT – Mint is a wonderful refreshing and aromatic herb while it is a natural antioxidant herb as well. It prevents skin aging and promotes cell regeneration. This is due to its antiseptic and anti-inflammatory action, combined with menthol which offers the skin a feeling of freshness.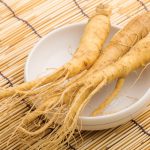 GINSENG – Ginseng is one of the herbs with the most powerful anti-aging properties. There are few formulations containing ginseng extract for skin toning and natural tightening. It also has a strong moisturizing effect protecting the skin from damage caused by extreme weather conditions.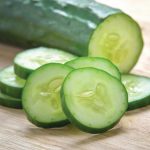 CUCUMBER – Cucumber is rich in minerals and trace elements, which provide the body with the essential ingredients for a glowing complexion. Both eating cucumber as well as using products which contain it have spectacular effects on skin, hair and nails. The soothing effect of its juice relieves skin irritations and minor burns.
ROSE – Rose causes cell renewal and rejuvenates the skin; that is why it is considered to be one of the best natural anti-aging agents. At the same time, its intense anti-aging action, makes rose the ideal herb to protect mature skin either from the sun or from other exogenous factors.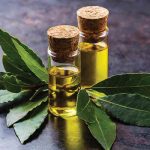 LAUREL – The most famous cosmetic property of laurel is that of strengthening and reconstructing hair. It is true that the oil as well as the laurel fruit and leaf extract (without the pips) deeply nourish the hair and give glow to the damaged hair.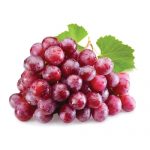 GRAPE SEED – Either in a cream or emulsion, grape offers elasticity to the skin and strong protection from premature aging. It has the ability to smooth expression wrinkles or deep wrinkles resulting from dehydration or aging of the skin.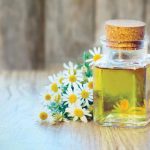 CHAMOMILE – Chamomile, mainly because of its soothing effect, is a herb ideal for all skin types, even baby's skin, and covers a wide range of beneficial effects on the skin and hair. In combination with its slightly anti-aging action, it fights fine wrinkles of expression around the eyes.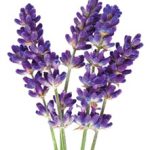 LAVENDER – In addition to its healing properties, lavender is a herb widely used in cosmetics. Due to the mild effect it has, it can be applied both on skin as well as hair offering very good results. Due to its natural anti-inflammatory effect, it reduces skin redness and swelling.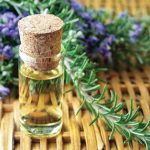 ROSEMARY – It is very good for treating oily skin, and it is also considered to be a powerful antioxidant and anti-aging agent. Both alone and in combination with other herbs  helps to treat cellulite by stimulating blood circulation.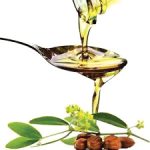 JOJOBA – Highly moisturizing, jojoba oil is ideal for dry and mature skins. it contains myristic acid, which has a significant anti-inflammatory effect, but also vitamin E, proteins and minerals.